Craftsmanship and Simple, Affordable Luxury The finest items we can buy are often handmade.  Clothing and furniture are prime examples.  Fortunately, you don't need to spend $300 on a shirt or thousands on an oak wood table to experience the superior quality that a practiced and careful hand can bring.  For a relatively small sum, you can experience a little luxury every day in your shower or calming bath.  Specially selected oils, butters, and fragrances combine in handmade soap to pamper your skin in ways commercially made products can seldom achieve.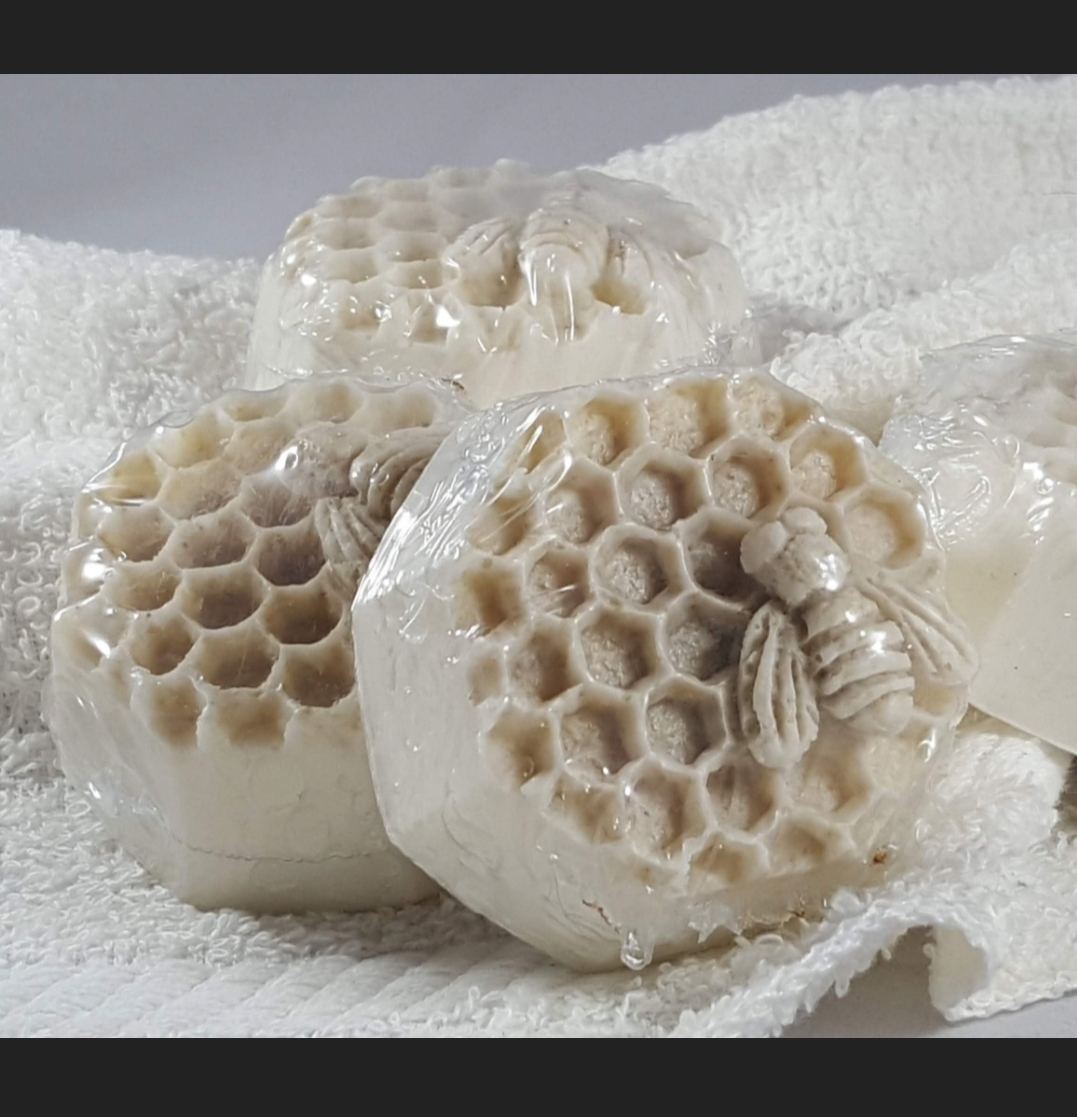 Frequently Asked Questions
Why you should use natural handmade soap instead of commercial soap?
Commercial soaps are not truly "soap" – they are detergents made from non-desirable ingredients.  If you look at bar soaps in the stores they are not labeled as soap, but often as "beauty bars", "deodorant bars" or "bath bars".  Many times they contain synthetic chemicals to make those "beauty" bars. They use chemicals to reduce soap scum, add lather, inexpensive fillers,  synthetic scents, and colors. These synthetic chemicals tend to dry the skin. Using soap with natural butter is better for the skin.  I offer only high-quality soaps that are good for you and good for the earth. Most store-bought soaps are made using some of the cheapest ingredients possible, even petroleum by-products.  These cheap ingredients simply do not have the same benefits as pure natural ingredients. The ingredients that I use are more expensive, but I am dedicated to the high-quality benefits from using the best stuff. 
Are UpamperU safe to use for eczema, psoriasis, acne, or rosacea?
Yes! Many people who suffer from these conditions have found that when they discontinue the use of products that contain harsh chemicals, synthetic fragrances, and irritating dyes and colorants that their conditions improve and clear up. Our soaps have skin-loving ingredients – you'll notice a difference.

Do you make natural handmade soap and spa products

?
I make natural products in small batches for the highest quality and with the most care.
What else do you use in your soaps?
I use clays, herbs, mica powders, botanicals, and edible ingredients for our colorants. I use essential oils whenever possible for scent and for medicinal purposes. Shea butter, Mango Butter, Coconut oil, olive oil, sunflower oil, and sometimes almond oil too. I make all soap with extra oil to soften the skin and help healthy skin regeneration.
What is the best way to care for your products?
When not in use, store all of our products are in a cool place away from humidity and direct or strong sunlight.  Most products have a 2-year shelf life, I always say if you cannot use up a bar of soap in a year then we need to talk. (insert laugh here) 
How long will handmade soap last when in use? 
It depends on frequency of use, and how much and how hard you scrub the bar. I recommend using a soap dish to drain water from the soap and allow the soap to dry completely between showers.  My soap should make luxurious showers and baths. I also suggest trying to use a "soap sack" to keep soap longer. These can be found on the web. I may carry them in my store in the future.
Do I accept custom orders, for special gifts and occasions?
Yes, I love to take on a new creative challenge, just let me know what you have in mind. I can make almost any soap with the essential oil you request.  Please contact me and I will see how I can help.  Custom orders work well for school fundraisers, etc.  Custom orders must be for 12+ bars of the same soap per order.  Curing time is typically 4 weeks, so a 5 week lead time is required + 50% non-refundable deposit before I begin to make the soap upfront. Looking forward to your great ideas.

Does UpamperU sell Wholesale?
Yes, I sell our soaps at wholesale quantities and prices to selected and qualified businesses. You must be a licensed business, have a resale license and agree to UpamperU LLC wholesale terms and conditions. For more information, please give us a call at 970-371-6141.
Does UpamperU have a retail store?
Yes… We have a brick and mortar location where you can purchase soaps at "Electronic Analysis" 2329 West 10th St Greeley, Co 80634.
We are open 9 – 5:30, Mon – Fri and Saturday 9:00 to 12:00 
Our soaps can be found at various other retailers, our website, and local Area Farmer's Markets, craft shows, and many Colorado resorts.